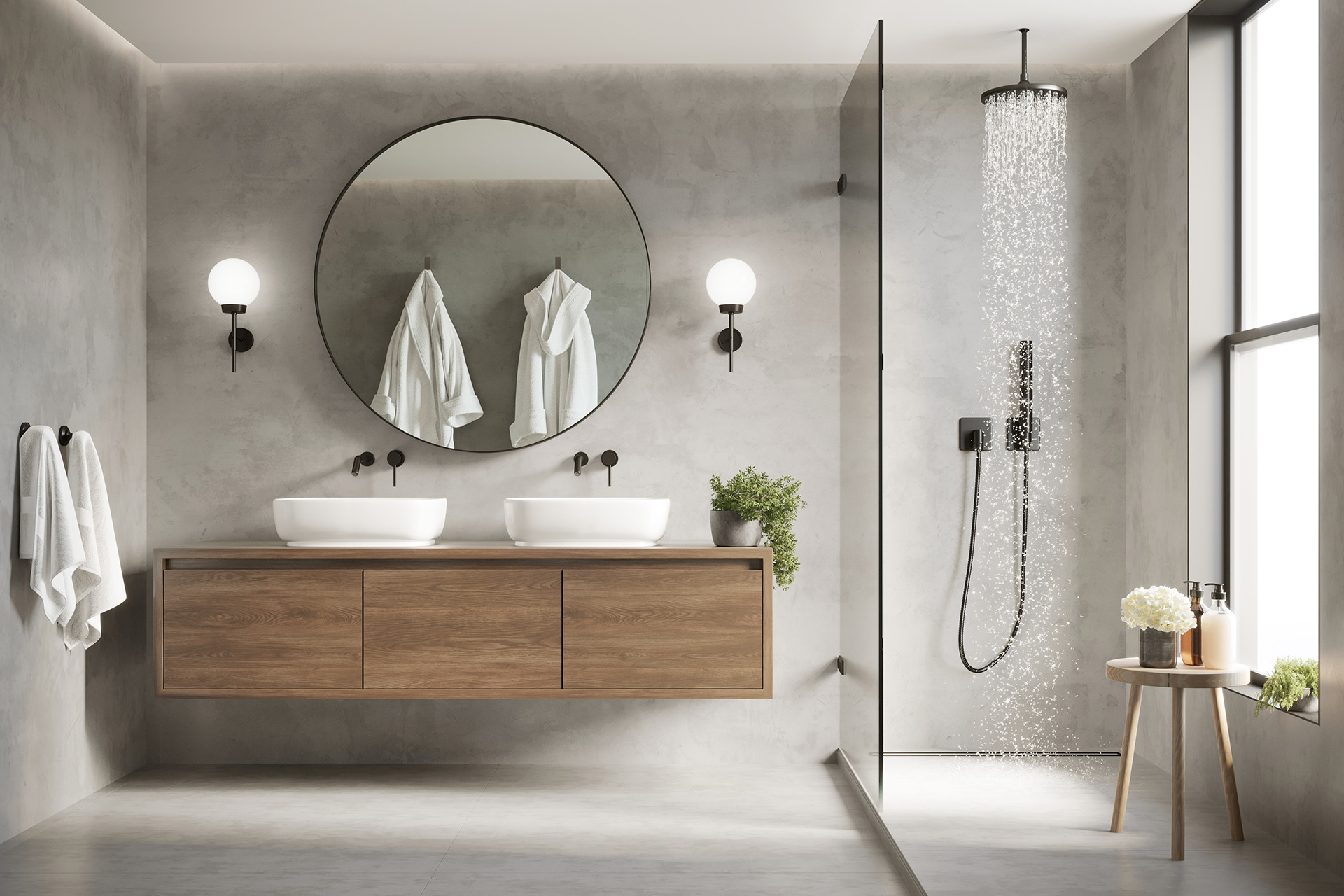 Bespoke Bathrooms
At Stewart Design Studio, we believe that a bathroom is not just a practical space; it's a canvas for artistic expression and personal rejuvenation.
Our dedicated friendly team work to curate a bespoke bathroom experience that aligns seamlessly with your unique taste and lifestyle.
We collaborate closely with you to understand your aspirations and preferences, ensuring that every detail is meticulously tailored to exceed your expectations.
Our promise to use only the finest suppliers and products underscores our dedication to excellence. We handpick premium materials, fixtures, and accessories that stand the test of time while reflecting the latest trends in luxury bathroom design. From sumptuous soaking tubs that invite relaxation to innovative smart features that enhance convenience, we seamlessly integrate cutting-edge technology with timeless aesthetics.
Experience the art of luxurious bathing with Stewart Design Studio. Explore our portfolio of meticulously crafted bathroom sanctuaries and let us guide you through a journey of elegance and indulgence.
Elevate your daily routine and transform your bathroom into a haven of tranquility!
Check out some of our recent projects below, then get in touch to kick off your free design consultation.